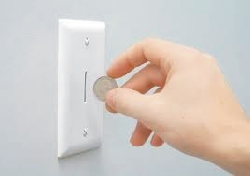 Rawlyn will asses different areas of your overall energy consumption and make recommendations as to the quick wins and longer term investments in terms of energy savings.
These are broken down into the following areas:
Energy Audits
Photovoltaic Solar Energy Systems
Domestic
Commercial
Industrial
Lighting
Water Heating and Saving
Air Conditioning Savings
Power Factor Correction
Once these savings have been identified, we will present a cost analysis for the required technology changes also displaying the return of investment against the projected energy savings.
We will make a recommendation as to additional funding mechanisms that are available and would best suit you to assist in covering the initial costs of implementing the changes required.
Rawlyn will also recommend and manage any relevant funding mechanisms that may be applicable at the time relevant to the industry or technology. We also manage the end to end implementation of the project to completion and closeout.
Contact us to discuss your requirements.